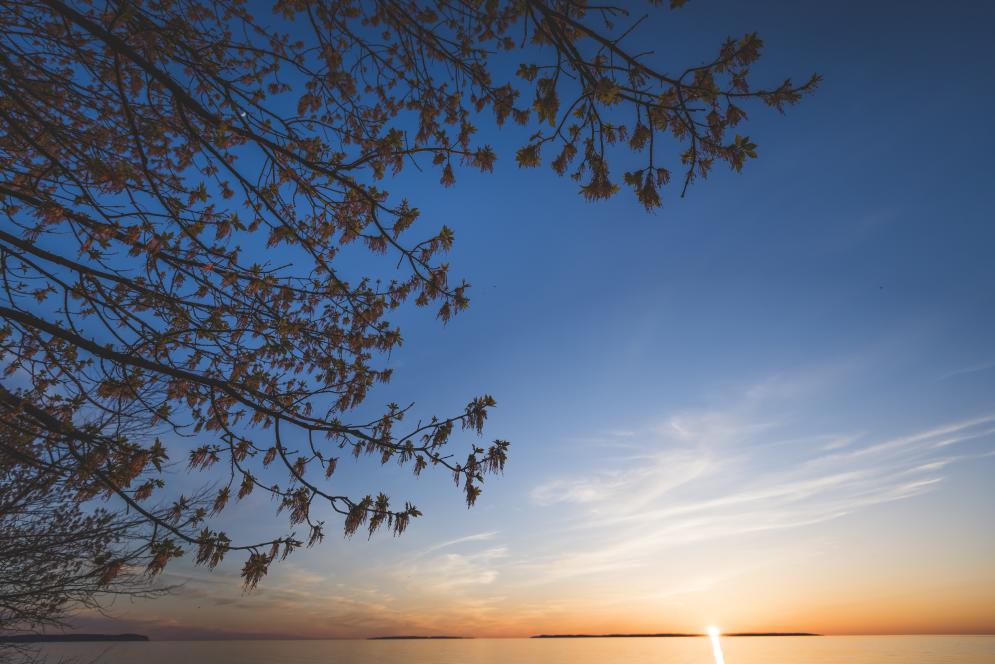 TRAVERSE CITY, MI – It's a challenging time to be in the travel industry. It's even more challenging when your town has an economy largely based on tourism. That's why Traverse City Tourism is bringing you Bright Spots: stories of joy, kindness, and perseverance in the face adversity. 
Northern Michigan is home to hundreds of hotels, restaurants, wineries, breweries, distilleries, and other attractions. These are the businesses that make travel possible, that welcome guests through their doors and invite them to get to know the beautiful place we call home.
In the midst of the COVID-19 crisis, our industry is adapting to daily changes while still providing exceptional service to our community. Here are a few examples of inspiration and innovation we've seen around town:
A public transportation bus delivering food and medicine to the community.
A distillery using their high-proof spirits to make free hand sanitizer.
A restaurant collecting feminine hygiene products for girls who don't have access to products outside of school.
A winery matching donations to a local food security nonprofit.
A hotel donating thousands of meals to employees and local food banks.
A tent company manufacturing mobile COVID-19 screening centers.
A coffee shop and restaurant teaming up to provide free lunches to the hardest hit populations in town.
"Traverse City Tourism is incredibly proud to be part of this community," says Trevor Tkach, President and CEO of Traverse City Tourism. "Our industry has never faced a challenge like this, but the remarkable efforts of the people and businesses in our town make me believe that we will bounce back stronger than ever."
You can find more Bright Spots on our website. The Bright Spots page will be updated weekly as more inspiring stories appear in our region. Let's keep spreading the good news!
---

About Traverse City Tourism
Traverse City Tourism is a nonprofit corporation that serves as the area's official destination marketing organization. Traverse City Tourism works to enhance, reinforce, and develop the northern Michigan brand for potential visitors through advertising, marketing, trade shows, publications, sales missions, media relations, and Visitor Center services. Its experienced and knowledgeable team members are motivated by pride for their community and a desire to advance its economic well-being without sacrificing the values that make it a pretty great place. For details on lodging, attractions, and area events, visit traversecity.com