Day Trip in Antrim County
If you like inland lakes, charming small towns, and miles of trails, it's time to visit Antrim County. Explore the county in a single day—or many—with the itinerary below.
How to Get There
Follow US-31 N out of the city along East Grand Traverse Bay or take M-72 to skirt Lake Skegemog before heading north.
What to Do
Begin with breakfast at The Local in Elk Rapids, where the Banana Bread French Toast and the Chicken Biscuit will start your morning off on the right foot. Pro tip: If you're visiting on a Sunday, don't miss a classic NOLA brunch at Pearl's New Orleans Kitchen!
 
Take a stroll through downtown Elk Rapids, where you'll find art galleries and boutiques on the shores of East Grand Traverse Bay.
 
Head north, stopping at the Torch Bay Beach to burn off some calories. The property is part of the Grand Traverse Regional Land Conservancy and offers 1.4 miles of trails and a viewing platform to look out over the crystal blue waters.
 
Your next stop? The Friske Farm Market in Ellsworth. Stop in for picnic fixings: sandwiches, fresh-baked pastries, and local fruits and veggies.
​
It's time to get out on the water. Drive south to Bellaire and rent a kayak or stand-up paddleboard to nearby waterways like Intermediate Lake, Lake Bellaire, and Clam Lake.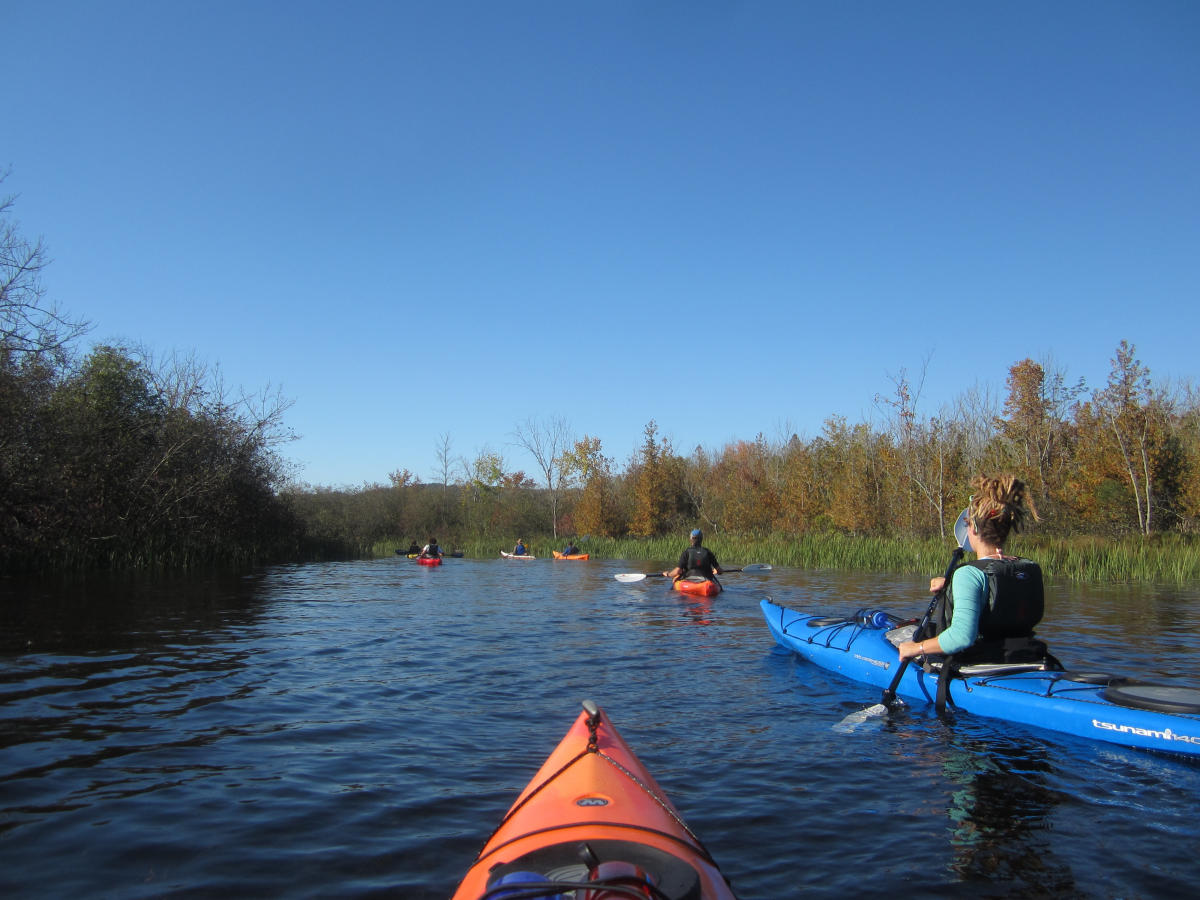 Happy hour is a no-brainer: Short's Brewing Company. Famous beers include Bellaire Brown, Local's Light, and Soft Parade, but you'll have dozens of creative flavors to choose from.
 
Just a hop, skip, and a jump away is Shanty Creek Resort and their gorgeous restaurant, the Lakeview. Savor a filet or one of the region's beloved whitefish dishes. Cap off the meal with a seasonal crème brûlée.
 
The final stop of the day deserves its own adventure—especially if you're traveling with kiddos—but it's also the perfect place for a sunset stroll. The Grass River Natural Area trails are open from dawn to dusk, and a walk along the boardwalk to Lake Bellaire ends the day on a peaceful note.
Bonus Ideas
Bikers will love Glacial Hills, where 31.5 miles of hiking, mountain biking, and winter sports trails await. And golfers and skiers will find endless fun at Shanty Creek Resort, home to four golf courses and 53 ski runs.